Pastor Josh and Joanna felt led to start a church in the summer of 2018. After weeks of praying, speaking with their Pastor at the time, and visiting different potential locations, God revealed to them that they should start the church in the North County of San Diego. By the fall of 2018 the work began to launch Lighthouse Church North County.
God repeatedly confirmed his plans to Pastor Josh and Joanna for starting the church and added 74 people to their launch team. On March 24, 2019, Lighthouse Church North County officially opened in the City of San Marcos. In the first year, God continued to add to the church, and it grew to 200 people who had a new home church and a new church family.
In 2020, like every church in the nation, Lighthouse was faced with the reality that they would need to pause Sunday worship services and move to online worship services only due to the pandemic. 
During that time God was faithful! God continued to add to the church as Lighthouse continued to serve the North County and many families continued to join Lighthouse Church and many people made the decision to be baptized, even while the church was without a physical home for 49 weeks.
In February 2021, Lighthouse Church moved to the City of Vista to reopen Sunday worship services. The move to the City of Vista was because of a miracle that happened during 2020. After only one year in existence, God blessed Lighthouse Church with their own permanent home. The property at 342 Eucalyptus Ave. was purchased by Lighthouse Church and is currently in renovations.
We are excited for the future of Lighthouse Church and we are excited that you now get to be a part of it!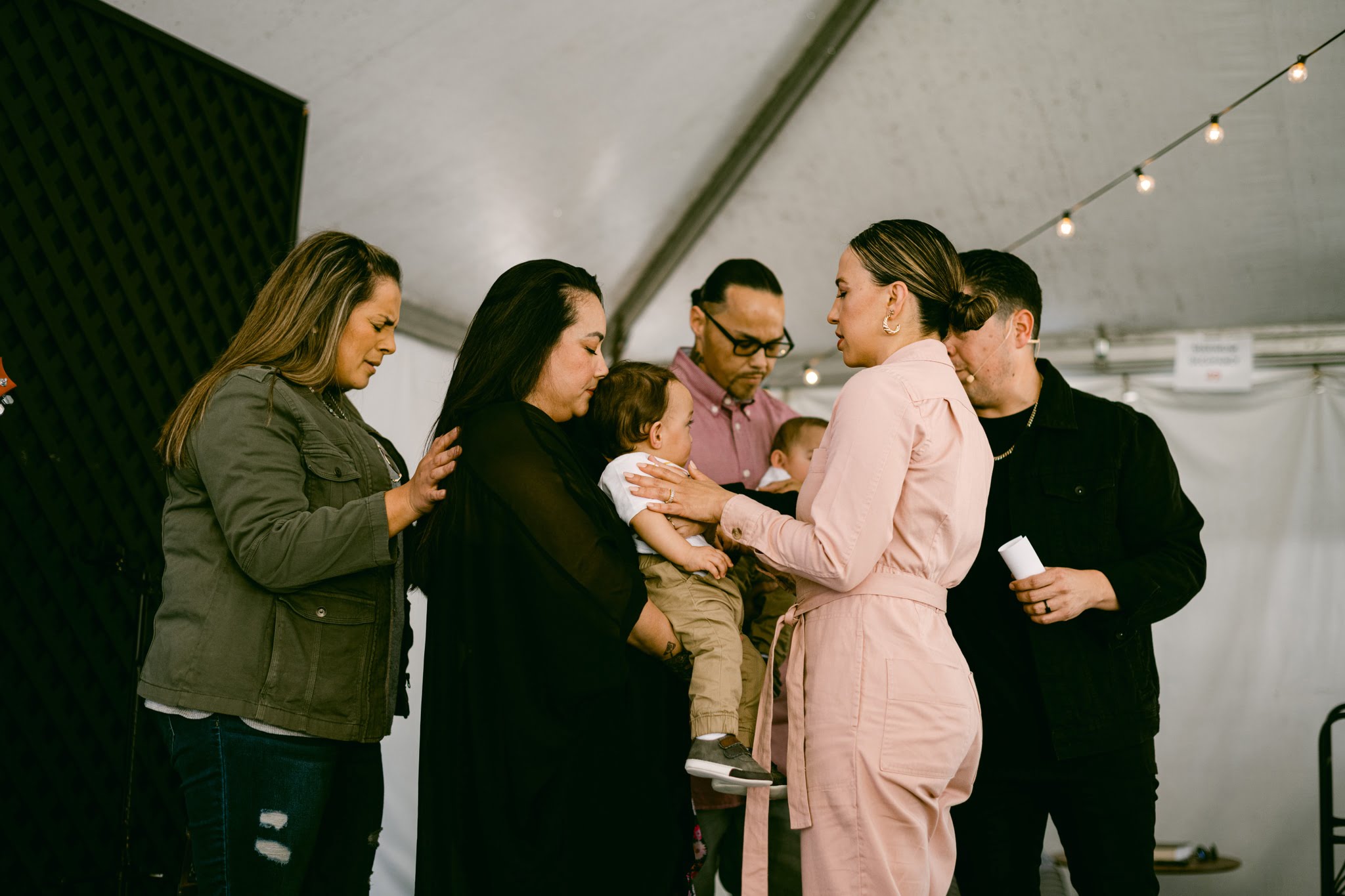 LOVING RADICALLY, LIVING GENEROUSLY, AND WATCHING JESUS DO THE EXTRAORDINARY
We have seen God do extraordinary things through the lives of ordinary people. In our brief history, we have supported efforts to launch four new churches in San Diego County and in New York. We have partnered with Kingdom Initiatives that directly support those affected with homelessness, orphanages in Mexico, assisting women who are recovering from trafficking, and more. We have also served our community and schools by meeting practical needs with love. Every week people walk out of our worship services saying that they have experienced God in a new way. We are amazed at how much God is doing through Lighthouse Church here in the North County. 
Josh and Joanna met in the summer of 2000, they were married in 2004 and this year they will celebrate 15 years of marriage. They have three sons that they affectionately call their Lions. The eldest, Jaden, is a master lego builder, math whiz and likes to play soccer. Jude, their second son, is a lover and a fighter. He will charm you one minute and lure you into a wrestling match the next. Their youngest son Jaxon will not be overlooked. Although the smallest of the bunch he will make sure you won't miss him when he walks into a room. If you didn't already catch it, all of their names start with the letter J, hence the hashtag #thejherreras.
Josh is a coffee enthusiast and an endurance sports athlete. If he's not biking and running, you'll probably catch Josh roasting coffee or making an espresso on his machine at home. Joanna is the Queen of the castle who pulls it all together. She brings the much needed grace and style to a home full of boys.
With great anticipation and excitement, Josh and Joanna, along with their three sons, Jaden, Jude and Jaxon, have answered the call God has placed on their hearts to plant Lighthouse Church North County in March 2019.